Trustworthy Pest Control Solutions In Flower Mound, TX
Flower Mound is a family-oriented community located in North Texas, near the Dallas-Fortworth Metroplex. Its residents enjoy the small town atmosphere which abounds in this town they call home. At DANCAN, it's our desire to help keep the small town comforts that Flower Mound, TX is known for available to the families that live there. We provide excellent customer service and implement proven preventative services to keep pests out of Flower Mound homes during every season.
With decades of experience and extensive training under their belts, our certified pest control technicians can help you solve any issue that you may be dealing with. Here at DANCAN, we believe an ounce of prevention is worth a pound of cure. We offer a variety of preventative services to help keep pest issues under control as preventing pests before they have a chance to get inside is easier and more cost effective than trying to eliminate a pest issue once it has already taken root in your home or on your property.
Some of our preventative services include Quarterly General Pest Control, Mosquito Services, Termite Bait Stations, Rodent Bait Stations, and Home Rodent-Proofing Services
At DANCAN, we pride ourselves on our exceptional customer service. To learn more about our offerings, reach out to us today! Let the team of highly-trained and certified pest control experts help you safeguard your home from pests and ensure the safety and security of your home and property, year round!
Home Pest Control In Flower Mound, TX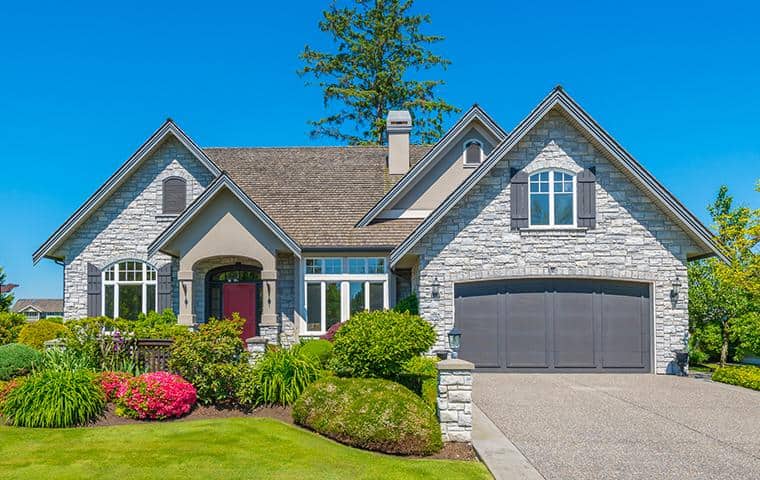 Protect your Flower Mound, Texas home and family from pests year-round with the help of our state-licensed professionals at DANCAN. We offer Integrated Pest Management (IPM) to prevent pests and their damage, long-term.
Through the use of IPM strategies, our professionals implement a combination of techniques including:
Habitat manipulation

Biological control

Modification of cultural practices

Use of resistant varieties
To prevent unwelcome pests invaders from infesting your home and property, invest in professional home pest control services to protect your property. Our services are proven to be effective and are safe for both humans and pets.
When it comes to completely and effectively eliminating pests, DIY control methods just don't do the trick. Each pest must be eliminated according to its specific characteristics. At DANCAN, our experts are extensively trained and state-licensed and have access to the products and equipment needed to finish the job at hand. To learn more about our preventative services or to determine which offering may be best for your home and property, give us a call. We are here to serve you with excellence!
Learn How To Identify Bed Bugs In Flower Mound, Texas
Bed bugs are parasitic insects that feed on the blood of warm-blooded hosts. They are known to feed on humans, birds, wildlife, and family pets. To get in a full feeding, these blood-sucking pests need to spend three to ten minutes feeding on their victims. However, these bites usually go unnoticed as their hosts are typically sleeping. The bites from bed bugs usually become slightly inflamed and may be rather itchy. Individuals that are sensitive to these bites may experience intense itching and inflammation from their bites.
Adult bed bugs can grow up 1/4 of an inch in length and range in color from dark red to a dark brown color. Before feeding, these pests are flat and thin. But once they've enjoyed a full meal, their bodies become elongated, swollen, and turn a dark reddish color. While bed bugs come out to feed mainly at night, they can be active in the daytime as well. However, during the day, these parasitic pests are more likely to hide away in cracks and crevices and rest on wood and paper surfaces.
Bed bugs can easily travel on hosts such as humans and pets as well as their personal belongings, making it quite easy for infestations to be established as they travel from place to place. They cling to fur and clothing, or hitchhike on luggage, purses, and bags, then release when their host ends its journey for a time. And all it takes to start a full-blown infestation is a single bed bug! Treating for bed bugs is difficult and time-consuming. To stop them from spreading, the removal of clutter and the washing of all fabrics is crucial.
There are a few signs to look for when determining whether you have a bed bug infestation in your home:
Dried spots of blood on mattresses and bed coverings.

Small, dark streaks of excrement left behind by bed bugs.

Exoskeletons that have been shed as nymphs mature, known as "cast skins".

Small white eggs and egg casings.
If you believe bed bugs have infested your home there is only one thing left to do - you must contact a pest control expert, like DANCAN! Like we said, the treatment of bed bugs is very difficult. Though washing bedding on high heat settings and vacuuming floors regularly is helpful, it is crucial to stop them in their tracks with professional treatments.
If a bed bug infestation has taken root inside your home, then you need professional help. And our licensed experts can develop a customized treatment plan specific to your home and needs! Give us a call us to learn how we can help keep bed bugs out of your Flower Mound home with our Four Season Quarterly Protection Plan!
Tips To Minimize Mosquito Exposure In Flower Mound, Texas
To enjoy your time outdoors on your Flower Mound, Texas property, it is vital to reduce your exposure to pesky mosquitoes. Only female mosquitoes suck blood from their hosts. They are also the ones who lay eggs, which increases the number of mosquitoes in any given area in a brief amount of time.
To discourage mosquitoes on and around your property, remove any and all sources of standing water. Check your property for puddles of rainwater, kiddie pools that haven't been completely emptied, and even small areas of water pooling under or around drains. These actions will eliminate mosquito breeding grounds and greatly reduce your exposure to mosquitoes when you are out and about in your own yard.
To ensure that you're protected from these biting pests, invest in control services from a pest professional. At DANCAN, we take several steps to eliminate mosquitoes:
During the initial service, our professionals target active adult mosquitoes.

Within about 30 days, we'll return to break the egg cycle.

Just because the temperatures drop doesn't mean the mosquitoes go away; to stop mosquitoes from reproducing and lying in wait for warmer temperatures when they will become active again, we treat during every season of the year.
Call DANCAN to learn how we can help you minimize mosquito exposure on your Flower Mound property. We are here to help you with all your pest control needs!
Problems House Mice Can Cause In Flower Mound, Texas
A mouse problem is one of the last things any homeowner wants to deal with in and around his home. House mice can threaten your property and your health. They are known to spread diseases, such as salmonellosis, dysentery, leptospirosis, and lymphocytic choriomeningitis.
These mice nest in hidden, isolated areas and typically choose a place where they will not be easily disturbed. When choosing a nesting location, these rodents also seek out areas near readily available sources of nesting materials such as insulation, cotton, and string. House mice don't go far when foraging for food, preferring to keep their food sources within about 20 feet of their nests. House mice are typically the most active at dusk and just before the dawn of each day.
As house mice seek nourishment, they leave behind urine and feces, contaminating food and water sources throughout the homes they have invaded. These mice need to chew constantly in order to keep their incisors at an appropriate length, and this chewing often results in holes in walls, pipes, and wires. Damage like this can welcome other pests into your home. Water damage may occur due to leaks. Your home may be at a greater risk for fire due to frayed wires that randomly create a spark.
To learn more about implementing our pest control services for your home, contact us. DANCAN is here to help you prevent pests in and around your Flower Mound property!
Get Your Free Estimate Today!
Complete the form below to schedule your no obligation inspection.