An Ounce Of Prevention Is Worth A Pound Of Cure
DANCAN exists to do pest control right! We pride ourselves on our top tier service, using only the highest quality pest control products money can buy. We use only top-of-the line products, and we hire only top-of-the line pest service experts. We value doing the job right the first time. pest problems can be a nightmare, and quality pest control can be hard to find. When you hire DANCAN, you can expect nothing but the best. Your home is meant to be a safe place to get away from the stressors of life. Plain and simple, pests threaten your peace. To help, DANCAN offers high-quality residential service, which includes a personal pest technician. If your home struggles with ants, mice, rats, mosquitoes, termites, or other common pests, then DANCAN is the right choice for you!
We're In Your Neighborhood
Enter your zip code below to see special offers in your area.

Not seeing the service you are looking for? Don't worry, we can help! Check out our SPECIAL OFFERS page for a complete list of available services!
Year-Round Pest Protection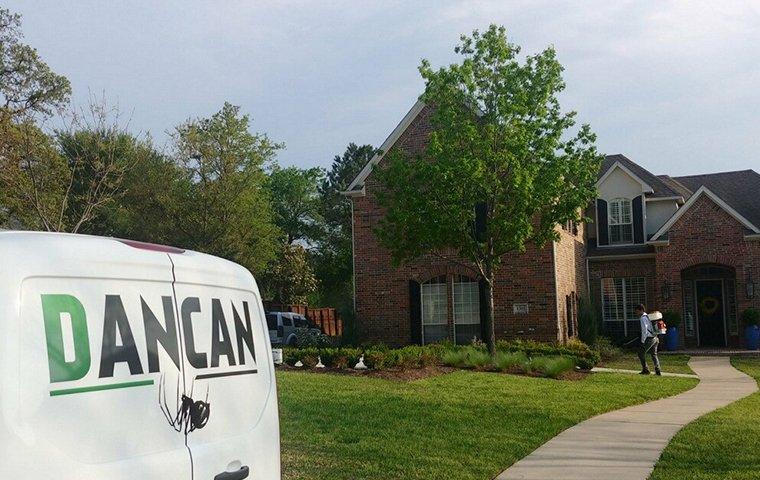 When you choose a home pest protection plan from DANCAN The Pest Control Expert, you can count on our licensed pest control team to get rid of your pest problem. No matter what level of coverage you choose, you can expect:
Quarterly pest control services (4 services per year)
Protection from over 40 common pests
Free re-treatments in between scheduled visits
Money back guarantee
If ants, spiders, or other common household pests are infesting your home, our Bronze Protection Plan is the ideal choice. We will add our exclusive outdoor coverage for rats to protect you from DFW's ongoing rodent issue.
Want more protection? Consider our Silver Protection Plan. Providing the same services as our Bronze, it also includes a carpenter ant warranty and Sentricon® termite protection to ensure you and your family a pest free home!
For the most comprehensive protection, DANCAN recommends our Gold Protection Plan. In addition to what is included in our Bronze plan, our Gold plan provides pest control services for general pests plus bi-weekly mosquito treatments from March to November, as well as a fire ant warranty, a German roach warranty, and an indoor flea warranty!
Services To Meet Your Needs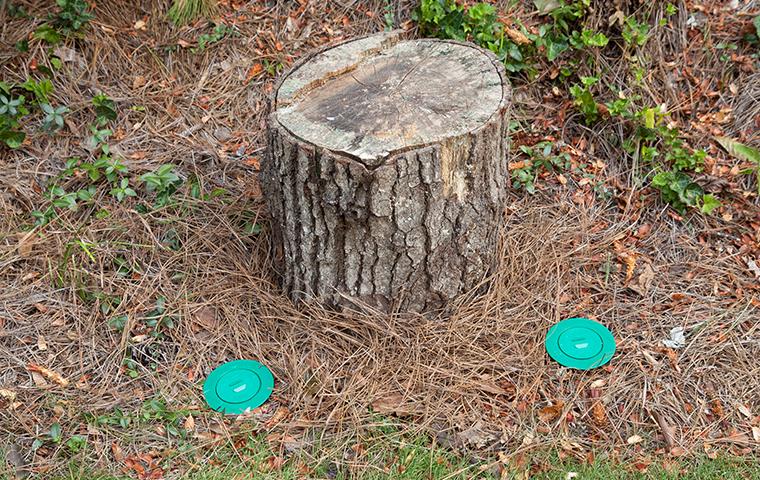 Have you heard of the Sentricon® System? Well, termite-free homes sure have! Not only is the Sentricon® Termite Colony Elimination System the best termite prevention that money can buy, but it also makes both termite control and detection easy! All it takes is some carefully placed baiting systems and you can rest assured knowing that your home is protected from termites.

At DANCAN, we also specialize in rodent prevention and removal. Whether you have roof rats hiding in your attic or have tiny house mice taking up residence inside the wall voids of your home, the experts at DANCAN have a solution for you! We even offer same day service. If you find rodents in your home, we will come to examine the situation as soon as possible. Then we will set up a course of action to best address your specific rodent control needs.
In addition to our termite control and rodent removal and exclusion services, we also offer tri-weekly mosquito control services and wildlife removal services as well as treatments for fleas and ticks, cockroaches, and more.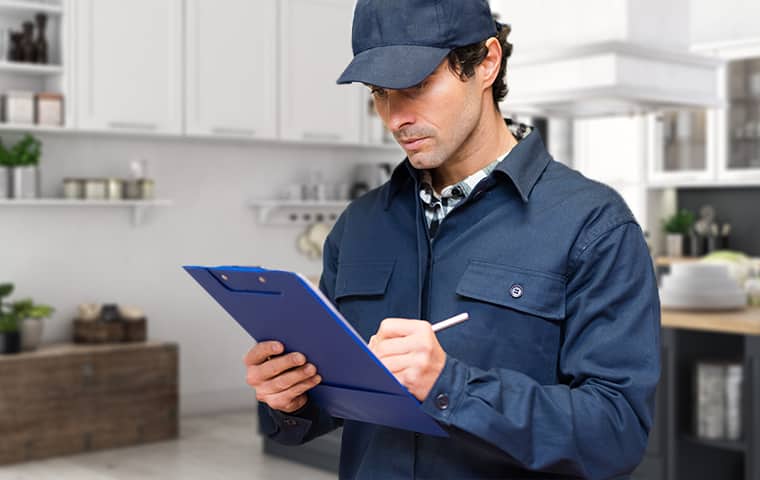 Thorough Inspections
When you think of a DANCAN inspection, we hope you associate us with the word 'thorough'. When we come to inspect your home, our main goal is to locate all areas of pest activity and identify the invading pest species so that we can best treat your home. It is important to us that we fully address your situation and design a plan pest control that is a good fit for you and your home.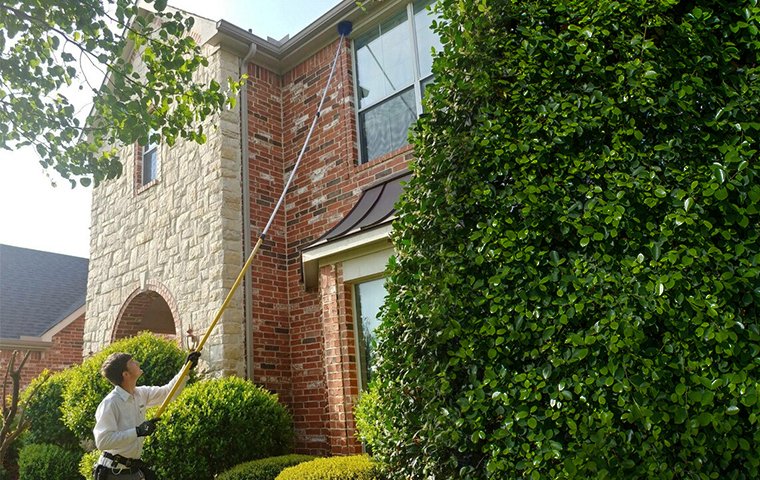 Effective Treatments
No matter what your pest control needs are, we have a treatment for you! Once we've determined the extent of your pest control needs through a thorough inspection, the next step is to set our uniquely designed plan of action into place. At DANCAN, we use Bayer, the highest quality pest control products that money can buy to ensure that you receive the finest service for your home.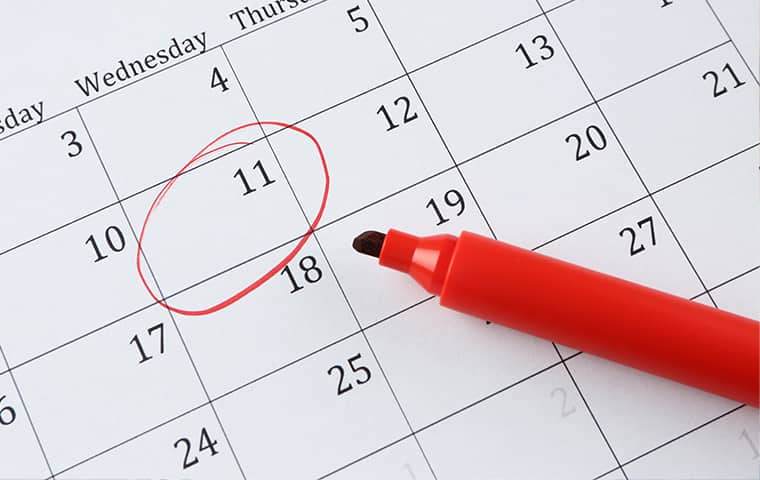 Quarterly Pest Control Visits
At DANCAN we believe that an ounce of prevention is worth a pound of cure. When you partner with us, you'll receive quality, quarterly pest control visits. Your home will be assigned its own Service Expert to ensure that you'll always see a familiar face when we treat your home. We want you to feel comfortable in your home, both when we're visiting and when we're not.
Your Satisfaction Is Our Guarantee
At the end of the day, we want to do our job well and make sure you are happy with our treatments. If you feel that we've missed something or if pests return after our pest control visit, we offer free re-service to ensure that your problem is completely resolved. Don't hesitate to contact us at any time. DANCAN exists to get the job done right!
Get Your Free Estimate Today!
Complete the form below to schedule your no obligation inspection.
Recent Blog Articles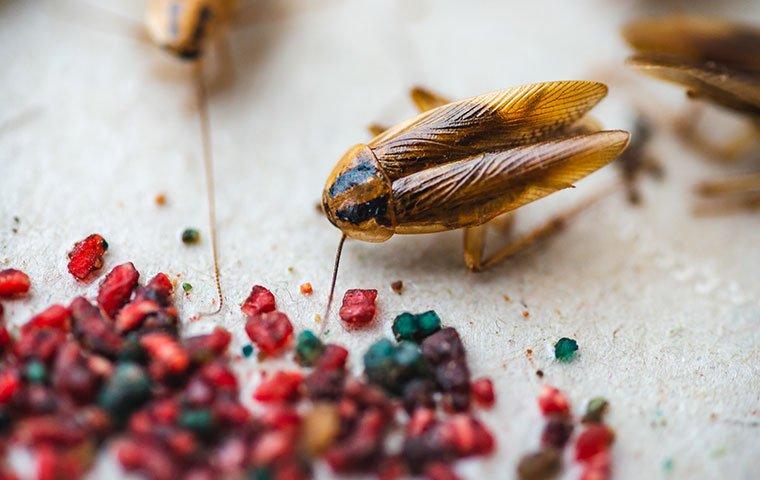 July 15, 2021
It isn't easy to convince German cockroaches to live somewhere else—though it is not impossible.... Read More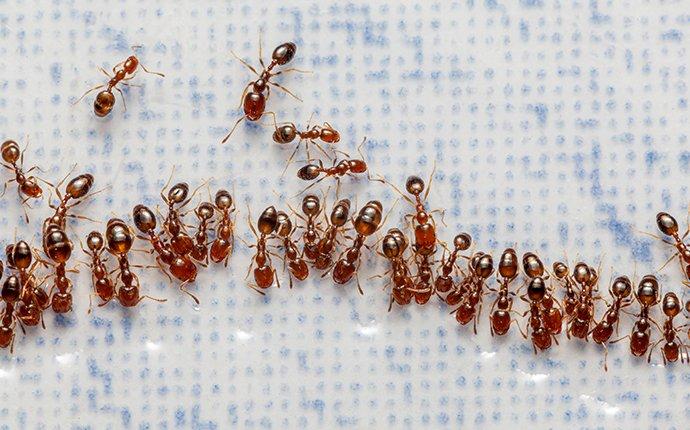 June 15, 2021
Several of the aforementioned concerns apply to ants, believe it or not. They can contaminate food and surfaces with the microbes they have on their skin. ... Read More